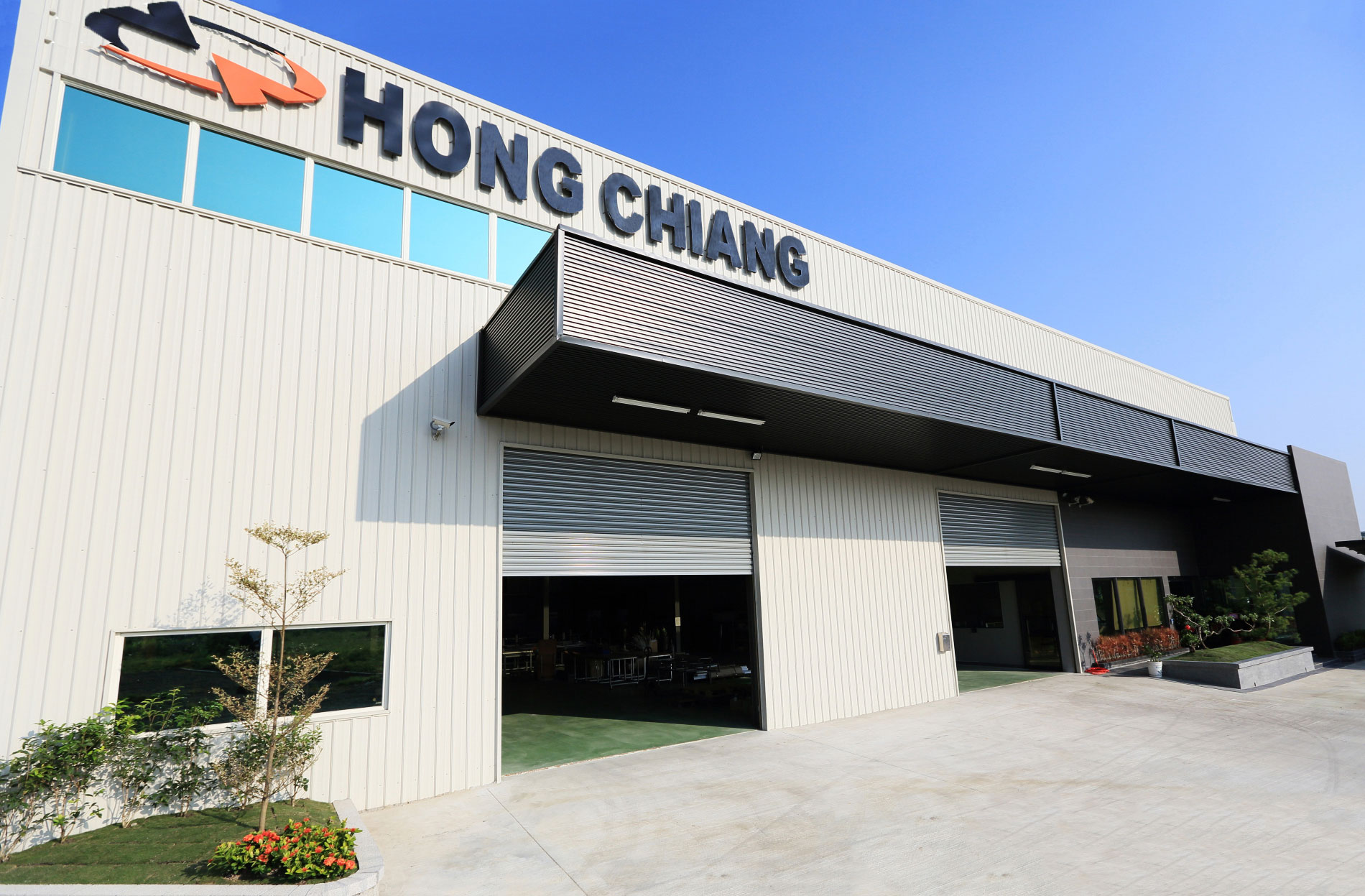 Company Profile
Innovative and state-of-the-art automated food delivery system creates a new catering trend !
Since the inception, Hong Chiang has focused on various automated system development to help different restaurants and other industries reduce labor costs and increase competitive capacity. We have unique ability to design and innovate new equipment for Automated Food Delivery System, especially "Bullet Train Delivery System (Sushi Train)" and "Sushi Conveyor Belt" .

By following our steady and prudent thought, we create high quality, best products with reasonable prices for our customers.
Furthermore, complete-productive standard at any process stages from design procedure to prodution completed, we deliver our best products to our customers on time with best after sales service. Hong Chiang will be the best facility provider for Your business.
---
"Quality is our first priority." is our oath. Adherence to full customized design compliance, We concentrates on product quality.
From selecting suppliers, monitoring manufacturing procedure, or inspecting quality of each product, we precisely inspect every detail including parts, mechanical tools, production lines and final test. Our test includes all conditions and circus-stances. Quality including each key point, core technology, design and assembly is monitored by our professional and efficient mechanics repeating tests before delivering our best products to our loyal customers.
Strength

15 years of experience in automated equipment manufacturing
Professional high quality, trending the future, complete sales service
Machine development international patent and CE certification
Rich domestic and international sales cases
Professional and advanced R&D and design team
A new trend towards unmanned restaurants in the future

Our Parther

Hong Chiang have gained corporate recognition, assisted multinational business partners to expand and grow, achieve shared results and more benefits. We are partners of companies from all over the world :Hama Sushi、Gatten Sushi、Magic Touch、Sushi Envy、Sushi Mojo、Sushi Yama、Sushikei、Sushi Ninja、Tokq sushi、shabu sha、Hana Sushi、FUJIYA、Thirty Five、Yummy Sushi.

Patent Certificate

Our Products

Automted Delivery System:Food delivery system can not only save personnel cost from self-delivering, but also shorten the delivery time.

Magnetic Conveyor Belt:Magnetic induction style is whole lot different than t regular chain conveyor style. By using magnet suctions to transport plates on the countertop, just like a table, smooth and shine.T

Display Conveyor Belt:It is suitable for almost every kind of product display, and there's no limitation of volume and weight.

Tablet Ordering System:The craftsmanship tablet ordering system helps you achieve real technology, makes ordering process is no longer cumbersome !

News

Taiwan SET News│90% of the Sushi Coveyor belt system from this comapny in Taiwan.

Taiwan CTV News│Automated Express Food Delivery System

Taiwan SET News│Automated Express Food Delivery System

Taiwan EBC News│Magnetic Conveyor Belt

Taiwan EBC News│Automated Express Food Delivery System