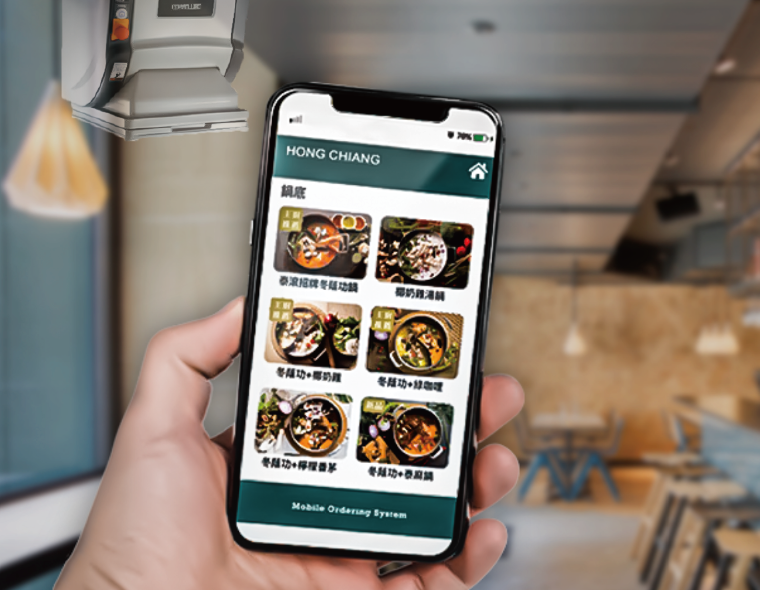 Mobile Ordering System
All you need is one mobile phone to finish ordering, delivering & checking out easily!
The primary core of the unmanned restaurant is the intelligent operation of ordering food. Hong Chiang's customized mobile ordering system helps you become a real technological restaurant and makes ordering process no longer cumbersome!

Both menu and ordering interface are customized, and iOS and Android system are supported.

Restaurant staffs check available seats via tablets, lead customers to the seats and provide a QR code receipt. Customers can use their own mobile devices scan the code to order meals, and staffs in the kitchen will receive their orders instantly. Make the ordering process between customers and staffs smoother! After dining, customers can tap checkout on ordering interface and pay it. You may also get sales reports from mobile ordering system easily!
---
Advantage
Ordering food has never been quicker on their tablets
Digital waiter / waitress
Organized menu looking better and easy order
Make change anytime for holidays promotion
Generate and analyze data more clearly
Over 3000 restaurants user experiences
One system help you finish seat arrangement, ordering & delivering.
It's a technological era now. Hong Chiang help you customize a mobile ordering system to become a real smart restaurant. Make your ordering process no longer cumbersome and improve efficiency!
Good marketing helper
Simple backstage setting of meal promotion activities & discounts! Planning all kinds of advertising contents to deepen brand awareness, such as corporate philosophy, business stories, discounts, promotion activities & interactive games!
Real-time report
All transaction information is instantly integrated in the cloud to track the latest status any time. Analyze restaurant performance and report more easily!
Linkage with automated delivery system
Connect mobile ordering system and automated delivery system to deliver meals to every specific seat in restaurants! Save labor costs significantly and create high efficiency and low error rate!
Suitable for all kinds of restaurants
A la carte, additional menu, set menu, seasonal menu, buffet and etc., it's suitable for all types of restaurants.

Order via mobile devices & KDS receives orders immediately
No need to download APP to avoid data breach
3 steps of mobile ordering
Preset call button
No need to call and wait servers anymore! With this smart function – preset call button, severs can receive and meet your demands immediately.

Multiple payment ways
Apple Pay or credit cards?
Multiple payment methods are supported!
User-friendly backstage management system
Improve dining experience and satisfaction with rich pictures and texts!
Design your special ordering interface according to the restaurant style and picture size.
Impressive graphic introduction can increase customers' desire to order, and clear classification interface can greatly reduce the error rate of ordering.
Convenient menu management function
Add and revise menu by yourself!
Performance analysis
Basic reports include basic analysis, revenue, time period, category and item statistics.
This fuction can not only show revenue and covers current day, week and month, but also compare the data of the previous day, week and month.
It's easier to grasp how much guests like the restaurant's dishes! It can also help catering group streamline the dining process, improve operational competitiveness, and create more amazing profits!
Suitable for all types of restaurants
Who use Hong Chiang's mobile ordering system?
Mobile ordering system can be used in various restaurants and commercial spaces, such as izakaya, BBQ, international specialty restaurants, KTV and etc.
We have more than 3000 physical store experience.
Buffet-monkey BBQ, Tian Tong Hot Pot, Ippudo, BMW, Wang Yen Steakhouse……etc.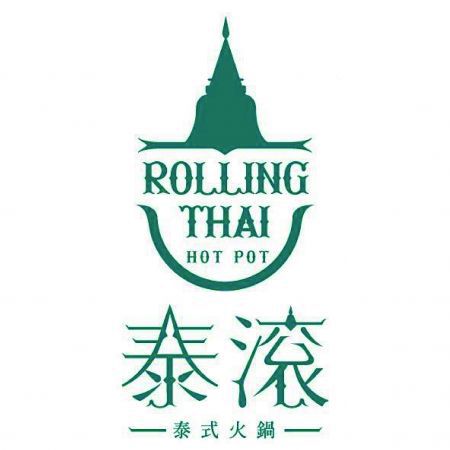 Mobile Ordering System
Want to try some Thai cuisine without flying to Thailand? No problem, you can have it in Taipei!...
Details
Download
Download

Download
Mobile Ordering System | Bullet Train Delivery System (Sushi Train)" and "Sushi Conveyor Belt Manufacturer - Hong Chiang Technology
Based in Taiwan since 2004, Hong Chiang Technology Co., LTD is a Mobile Ordering System | restaurant automatic system manufacturer that is specialized in providing conveyor belts for sushi bars and dine in restaurants, as well as straight line and turnable high-speed sushi trains. For sushi conveyor belts, there are magnetic, chain, optional and sushi plate. They also have food delivery robots and ordering systems.
Sold in over 40 countries, Hong Chiang has been focusing on various automated system development to help different restaurants and other industries reduce labor costs and increase competitive capacity. The unique ability to design and innovate new equipment for Automated Food Delivery System, especially "Bullet Train Delivery System (Sushi Train)" and "Sushi Conveyor Belt".
Hong Chiang Technology has been offering customers restaurant automated system since 2004, both with advanced technology and 18 years of experience, Hong Chiang Technology ensures each customer's demands are met.