Best Sale
Hong Chiang Racing cars of Miaoli "Maison De Chine - Formula 1" deliver Hong Kong-style dim sum to your seat directly! Introduction
Hong Chiang Technology Industry Co., LTD is Taiwan supplier and manufacturer in Conveyor Belt Sushi and Automated Food Delivery Industry. Hong Chiang has been offering our customers high quality Automatic system, Sushi Conveyor, Conveyor belt sushi, Sushi Train, Display Conveyor, Express delivery system, Made in Taiwan, Sushi machine, Tableware, Optional equipment, Order system since 2004. With both advanced technology and 14 years experience, Hong Chiang always make sure to meet each customer's demand.
Racing cars of Miaoli "Maison De Chine - Formula 1" deliver Hong Kong-style dim sum to your seat directly!
2017/9/26
Hong Chiang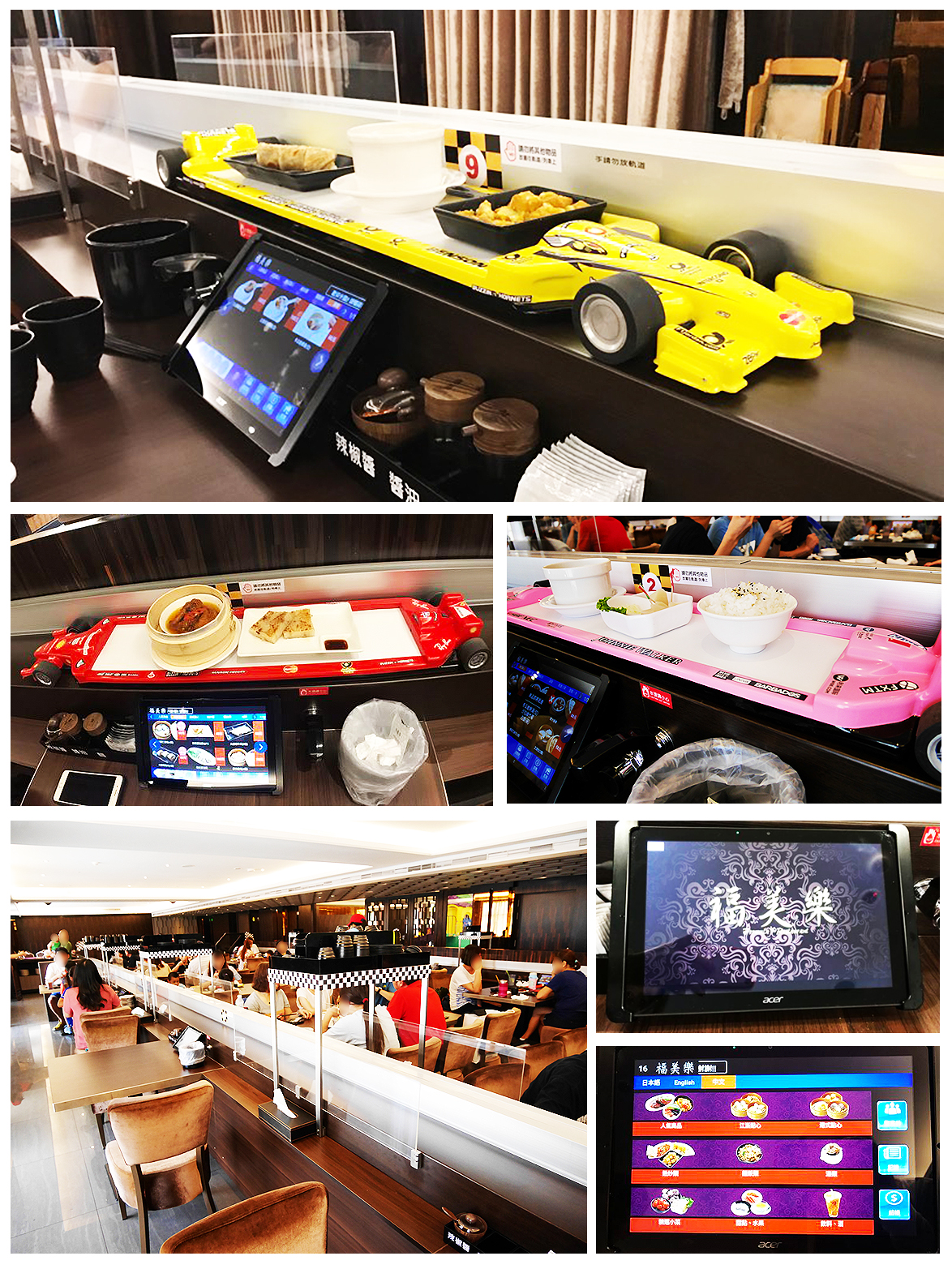 To experience new type of Hong Kong-style restaurant, let's visit "Maison De Chine – Formula 1" and enjoy their rapid delivery service by F1 racing cars.

The newly opened Miaoli Maison De Chine Hotel-Formula 1 selects red, yellow and pink F1 delivery cars to deliver your meals. Moreover, you may order the meals in your seat directly with Tablet Ordering System which is really popular recently, so that you don't have to wait service personnel anymore.

No more waiting! Now go to Maison De Chine, enjoy gourmet food and experience the speed of F1 delivery cars!