Next Station is Kokonoi Sushi Restaurant! Bullet Train is driving to Hong Kong~
2018/03/06
Hong Chiang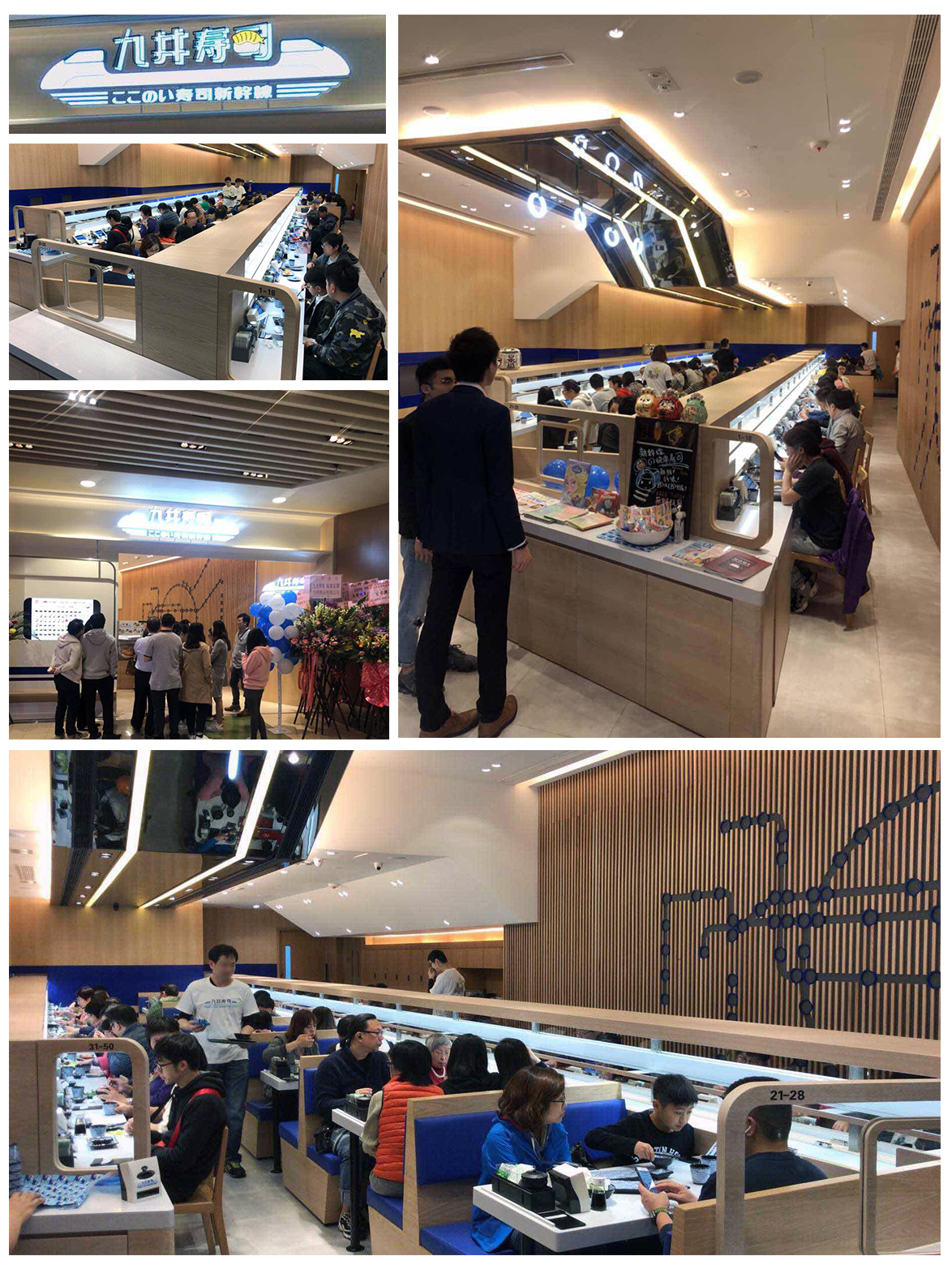 Kokonoi Sushi Restaurant with Super Express delivery car is grand opening in Hong Kong Megabox!!

Main products of Kokonoi sushi restaurant is sushi, sashimi, donburi and other Japanese food, but it is also featured with using Hong-Chiang's Automatic Express Delivery System and Equipment. Delicacies will be delivered to specific tables through bullet train or delivery lane. Its interior design is like a railway carriage which makes dining atmosphere more interesting~

Moreover, Kokonoi sushi restaurant also uses the core of automatic restaurants – Ordering System! Customers only need to tap the screen of tablet to place their order. Delicious food will be delivered to their tables quickly by Super Express delivery car or delivery lane. Customers never have to wait waiters for ordering.

No matter how old you are, you will love the delicious food and interesting atmosphere in Kokonoi Sushi Restaurant! Don't miss it!