Best Sale
Hong Chiang High-Speed and colorful Shinkansen is appearing at Shinkansen Cafe & Resto in Indonesia! Introduction
Hong Chiang Technology Industry Co., LTD is Taiwan supplier and manufacturer in Conveyor Belt Sushi and Automated Food Delivery Industry. Hong Chiang has been offering our customers high quality Automatic system, Sushi Conveyor, Conveyor belt sushi, Sushi Train, Display Conveyor, Express delivery system, Made in Taiwan, Sushi machine, Tableware, Optional equipment, Order system since 2004. With both advanced technology and 14 years experience, Hong Chiang always make sure to meet each customer's demand.
High-Speed and colorful Shinkansen is appearing at Shinkansen Cafe & Resto in Indonesia!
2017/8/7
Hong Chiang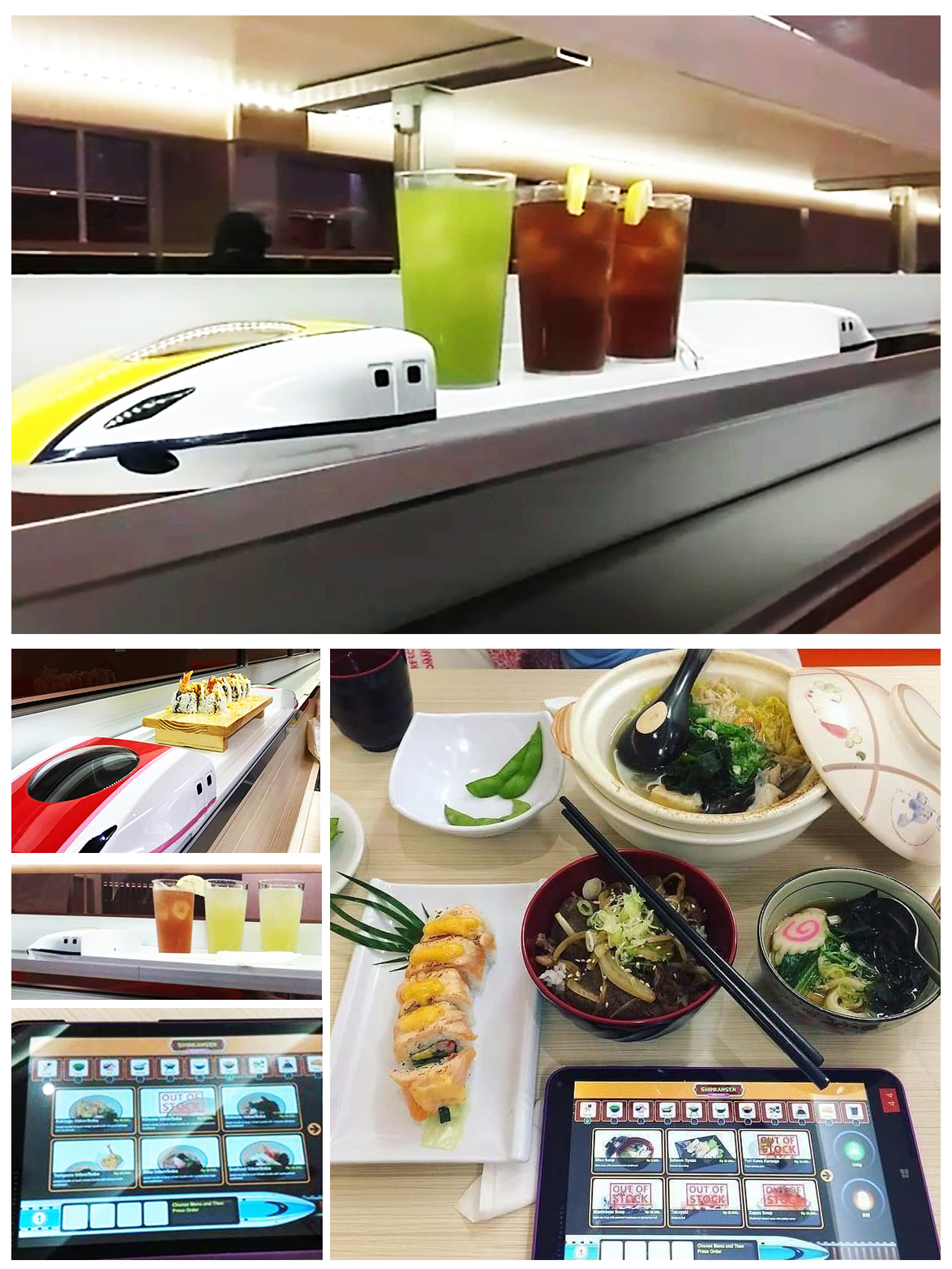 This Shinkansen Cafe & Resto is opening in Indonesia!

Red and yellow Shinkansen Delivery system is officially opened in Indonesia in July 2017.

When having creative sushi and featured beverages, don't forget to visit Shinkansen Cafe & Resto. Use this colorful Shinkansen Delivery system to deliver delicious food to your seat. When enjoying delicacy, you can also experience fun of Shinkansen delivery! Make people addicted to munching on the food!

Through the tablet system, you can see the menu very clearly. It can present meals and drinks in a clever way. Push the bottom, and it will deliver without waste of waiting.

If you are in Indonesia, just go to experience it!
Shinkansen Cafe & Resto