Best Sale
Hong Chiang European style private guest house is located in Northern Taiwan- big round table and conveyor belt match very well Introduction
Hong Chiang Technology Industry Co., LTD is Taiwan supplier and manufacturer in Conveyor Belt Sushi and Automated Food Delivery Industry. Hong Chiang has been offering our customers high quality Automatic system, Sushi Conveyor, Conveyor belt sushi, Sushi Train, Display Conveyor, Express delivery system, Made in Taiwan, Sushi machine, Tableware, Optional equipment, Order system since 2004. With both advanced technology and 15 years experience, Hong Chiang always make sure to meet each customer's demand.
European style private guest house is located in Northern Taiwan- big round table and conveyor belt match very well
2015/03/17
Hong Chiang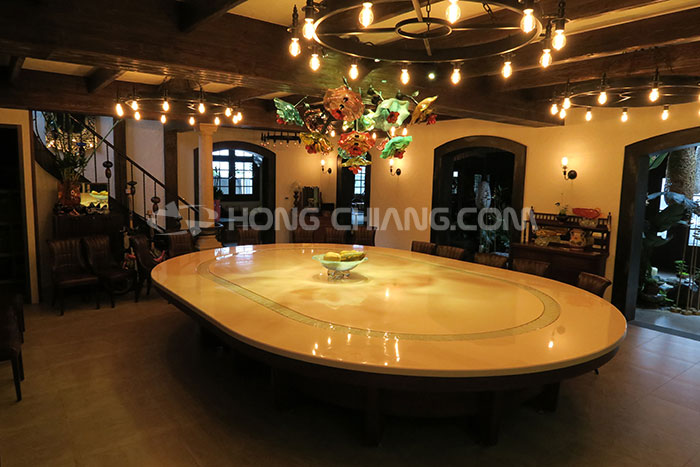 This project is used for private guest house which is located in northern Taiwan.

The owner invite his friends and guests to arrange a party or meeting.

The round desk is chosen artificial stone to create the luxury atmosphere.

Using this kind of conveyor table, the seated capacity is not a problem.

It can be satisfied 25 people to sit at the same table to pick up the meal and drink which they like.

The unique dynamic banquet will attract guests' attention and topicality.