Best Sale
Hong Chiang Authentic Taiwanese hot pot "Upot" is newly opened in Singapore~ Introduction
Hong Chiang Technology Industry Co., LTD is Taiwan supplier and manufacturer in Conveyor Belt Sushi and Automated Food Delivery Industry. Hong Chiang has been offering our customers high quality Automatic system, Sushi Conveyor, Conveyor belt sushi, Sushi Train, Display Conveyor, Express delivery system, Made in Taiwan, Sushi machine, Tableware, Optional equipment, Order system since 2004. With both advanced technology and 14 years experience, Hong Chiang always make sure to meet each customer's demand.
Authentic Taiwanese hot pot "Upot" is newly opened in Singapore~
2017/11/10
Hong Chiang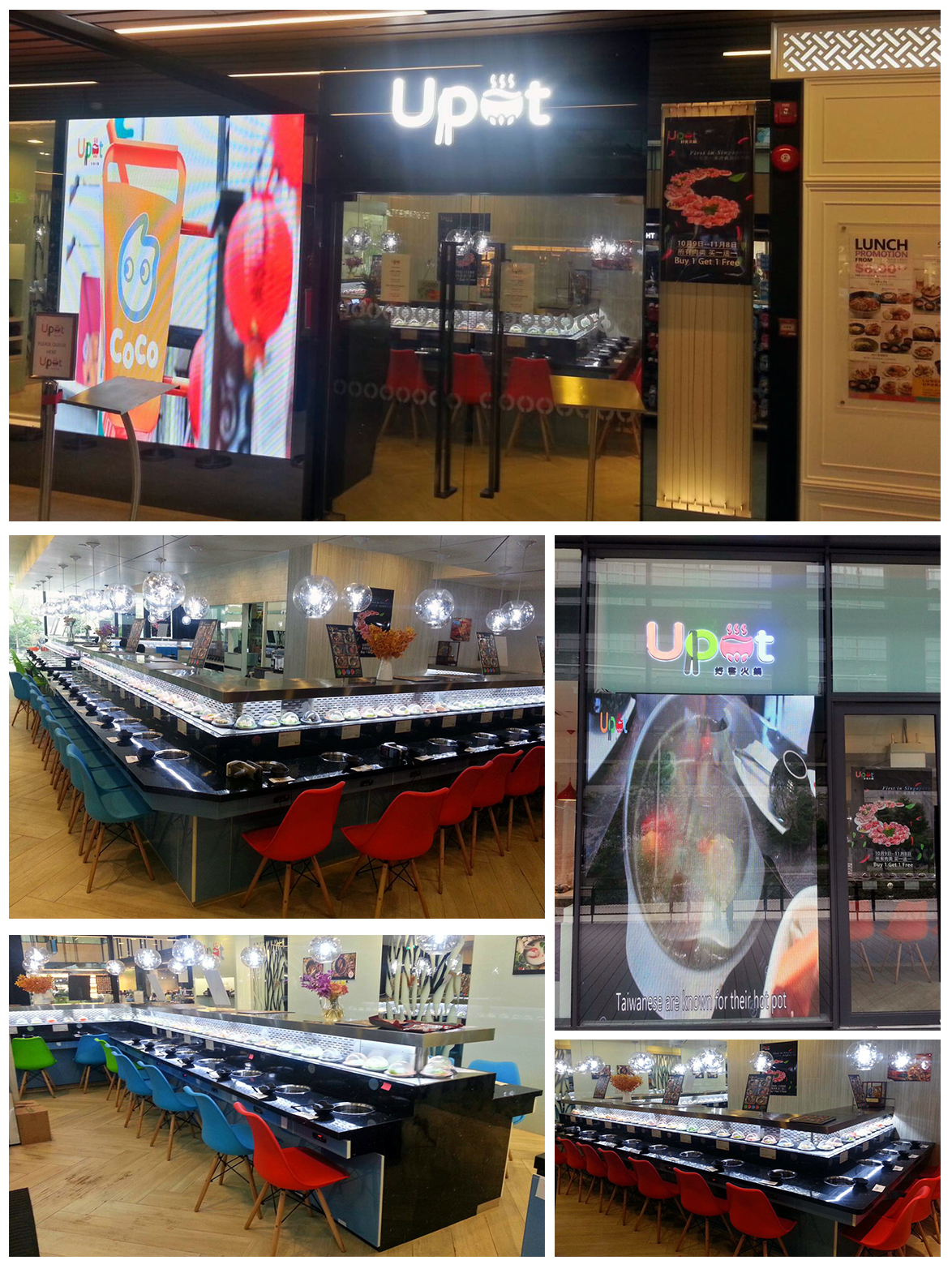 Unique Taiwanese hot pot with impressing chain conveyor has already been rising of a curtain at SingPost in Singapore and brings a touch of warmth!

"Upot" from Taiwan uses the chain conveyor with cold system built by Hong-Chiang Technology Industry. Let various of food is showed in front of customers directly so customers can feel free to pick any food they like at their desks! All they need is just reaching out!

Importantly, different from other traditional conveyor hot pots, "Upot" chooses the "cold system" which refrigeration temperature can be controlled in 2~5°C in order to assure the freshness of food all the time.

What are you waiting for now?
Let's enjoy great and authentic Taiwanese hot pot at SingPost Centre!