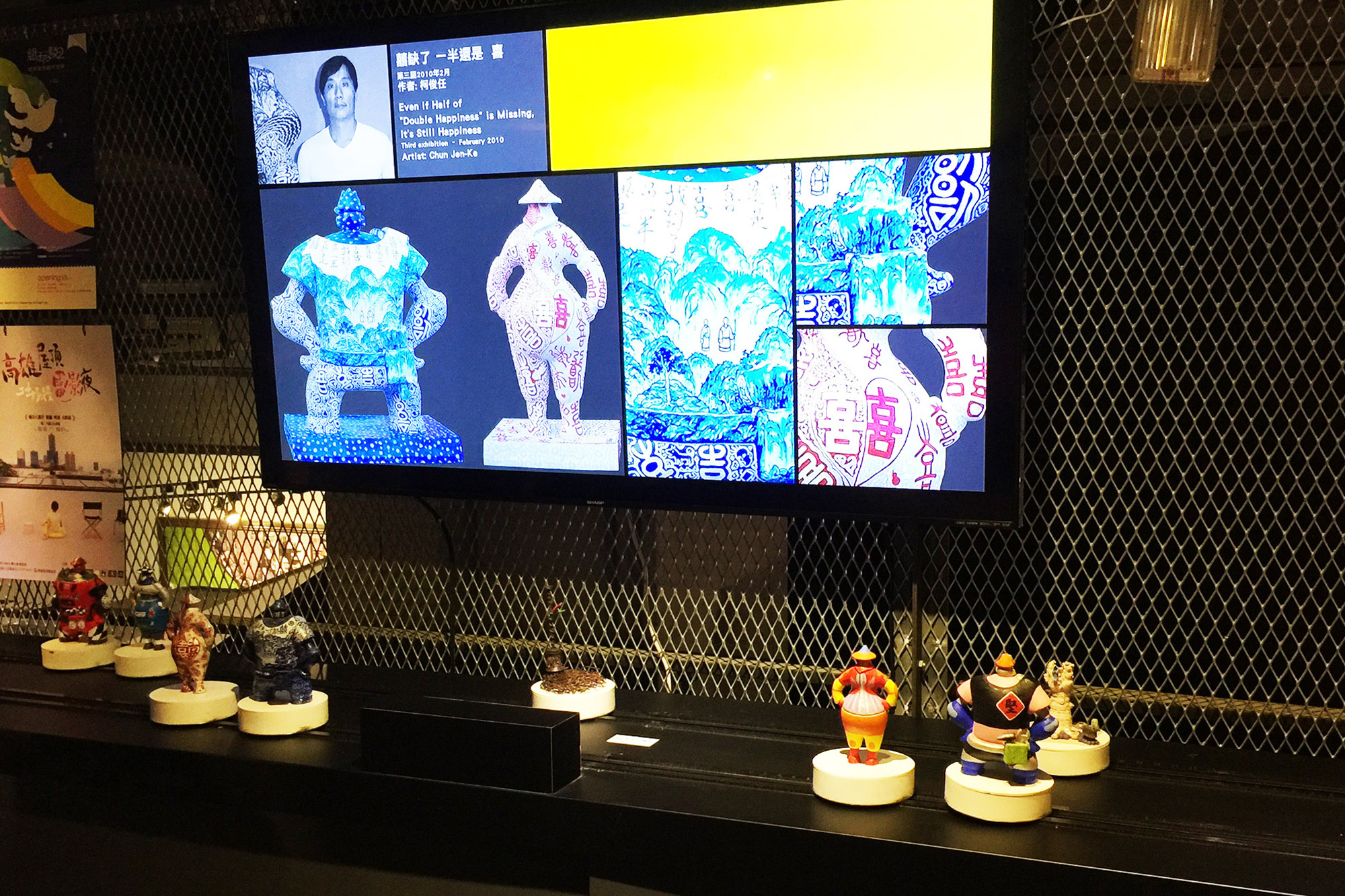 Moving presentation system Solution Project
On typical exhibitions, exhibitors usually display their products in a static way. Putting their merchandises or artworks at fixed spots and waiting for views. However, people can only enjoy one item at one spot, and they should keep moving for other exhibits.
 
DISPLAY CONVEYOR can spin products or artworks, so people just need to stand at one spot to watch all of exhibits. This dynamitic presentation breaks through typical ways to show products, makes them look like dancing and increases the demonstration effects.
 
DISPLAY CONVEYOR can be applied to art exhibitions, shopping malls, opening parties or special exhibitions. Its range of application is very wide, and it is worth trying absolutely.
---
Exhibition layout
Project: Taipei Movie & Toys Convention(TMTC)
Equipment measurement: length 240 CM x width 90 CM x height 90 CM
Taipei Movie & Toys Convention used dynamitic presentation to display every model toy in movies and show them with all angles to attract people to step by.
General small items, like toy models, food, jewelries, glasses, cellphones, perfumes…etc., are all presented in a static way. It is difficult to show their full views.
If you use this dynamitic presentation, people could easily enjoy whole views of products without missing any angles. Dynamitic presentation can gather crowds and increase the willing of watching more easily.
Our"Sushi Conveyor" has three specifications:
Magnetic Induction Style: The track is hidden under the table, making tables look smooth without channels. Thus, the conveyor will look more deliciated. Generally, it could be used for displaying luxuries, jewelries or glasses. You can also design your exhibition layout to present own brand stories or spirits and increase the brand identity and image.
Chain Conveyor: It is a naked track, so every chain could be pasted on any color or logo. It is suitable for any small item display, such as toys, dolls, carvings, desserts and so on.
Disc Display Conveyor: It could be used for displaying bigger items. Independent discs are not limited by volume and weight. Discs could be completely customized, for displaying purses, bags, shoes and clothes…etc.

This dynamitic presentation can be applied to various places, such as exhibitions, grand openings, department stores or general stores. Presenting your products in a more vivid and dynamitic way and showing them more diversely. This presentation can not only catch people's eyes, but also improve demonstration effects. In recent years, it is such a fashionable way to display products.