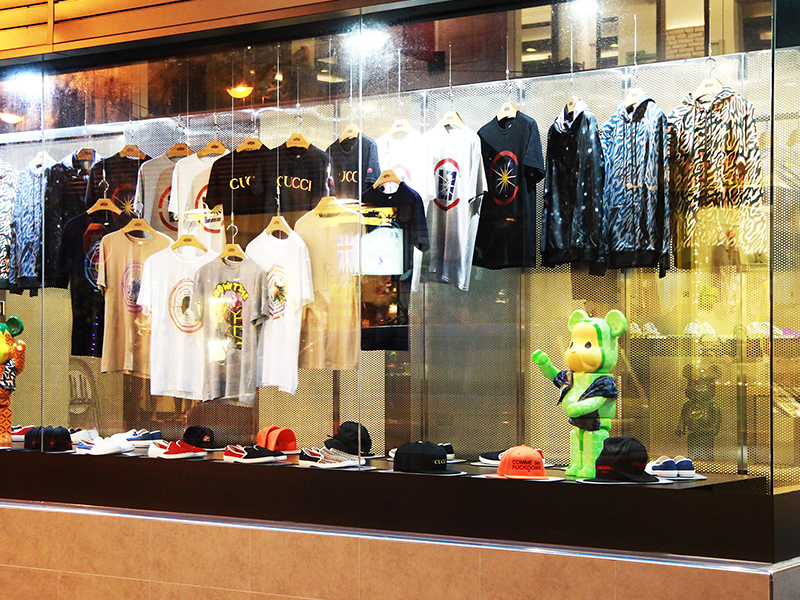 Window display Solution Project
In Business districts, there are many fashion fancy stores. Every fancy store and clothing shop display their new seasonal items in the suitcase shops, allowing passers-by to see new merchandises. Therefore, every fancy store would do their best to decorate their featured suitcase shops and makes them catch people's eyes.
Traditional suitcase shops display their products in a static way, like model displays or putting merchandises vertically or straight. This is difficult to show products comprehensibly.
Adopting "DISC DISPLAY CONVEYOR" increases the verities of showing suitcase shops dynamically and could present merchandises' features and appearances with more angles to catch people's eyes, increase the willing of visiting and improve purchasing interests.
---
Store layout
Project: Suitcase Shopping display

Equipment measurement: 5 meters
Before adopting "DISC DISPLAY CONVEYOR", this clothing store is just like other traditional stores. There is only common decoration of suitcase shops without any new ideas and any sense of freshness, so the passers-by would probably ignore them because of lacking desire to walk in.
When clothing suitcase shops adopt DISC DISPLAY CONVEYOR, you could put clothes, shoes and hats…etc. on the DISC, and the conveyor would keep them revolving in the suitcases, displaying them dynamically, which could increase the passerby's views, and they thereby would walk into the stores and buy merchandises.
Display of the suitcases is much more abundant, and the ways to put the merchandises are more diverse. Through the display conveyors, people could view all merchandises by just standing at one spot, which is a thoughtful and creative way to display merchandises.
On the DISC DISPLAY CONVEYOR, you could also put manikins. After they are dressed in clothes, people could see every featured clothing which is spinning, making suitcase shops become an interesting and beautiful scene in a business district.