Best Sale
Hong Chiang The first automatic delivery tray system open in Kagawa Prefecture, Japan Introduction
Hong Chiang Technology Industry Co., LTD is Taiwan supplier and manufacturer in Sushi Conveyor Belt and Automated Meal Delivery Industry. Hong Chiang has been offering our customers high quality automatic system, Sushi Conveyor, conveyor belt sushi, moving presentation, express delivery system, Made in Taiwan, sushi machine, tableware, optional equipment, order system since 2004. With both advanced technology and 13 years experience, Hong Chiang always make sure to meet each customer's demand.
The first automatic delivery tray system open in Kagawa Prefecture, Japan
2015/10/22
Hong Chiang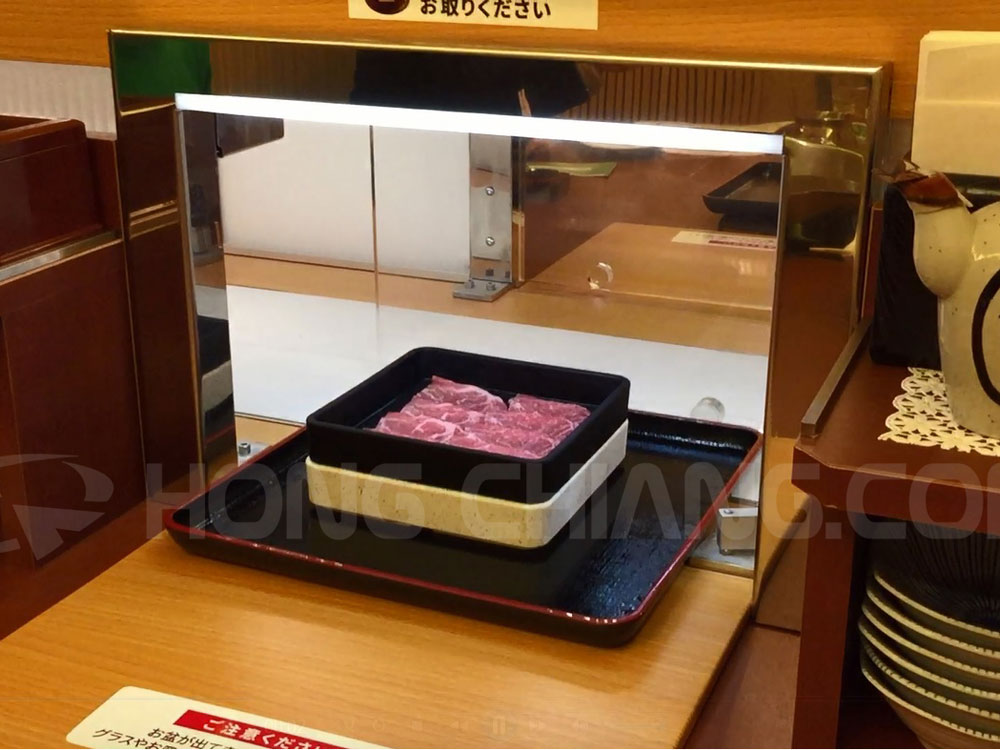 Characteristic: When chef finish the set meal, they only need to press the appointed table number. The customer can receive their set meal on their dining table.

It can reduce the time which employee go back and forth to the kitchen side.

Besides, it has the reservation function to avoid waiting for customer taking the set meal (this restaurant uses 3 set meal reservation).

When the customers take their set meal, the delivery tray system will deliver the next order automatically.