The coolest bullet train and turn-able express delivery car drive to SUSHI KEI in Vietnam at full speed--
2017/11/15
Hong Chiang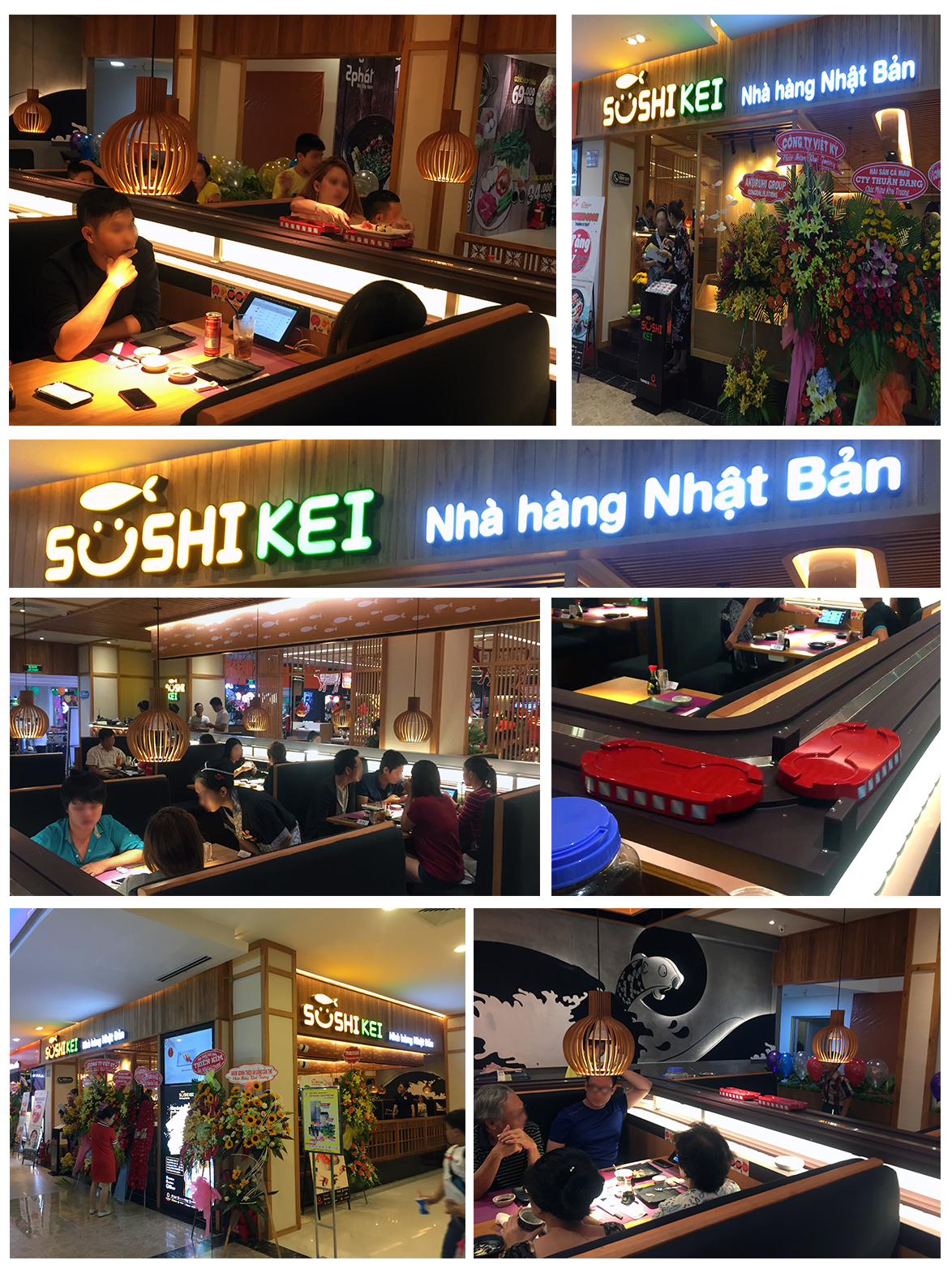 "SUSHI KEI" is one of catering brands of "Red Sun", the largest restaurant group in Vietnam. With Hong-Chiang's delivery car and convey belt, SUSHI KEI is now grand opening at Sense City Cần Thơ~
In addition to the chain conveyor which is common in sushi restaurant, SUSHI KEI also use high-speed bullet train delivery car and turn-able express delivery car in their restaurant. Therefore, customer can have more diverse meals for choices.
There's one thing special that the delivery cars will return to the kitchen automatically once customers take all the dishes on the cars.
Moreover, in order to let customers always get the fresh food, SUSHI KEI choose Hong-Chiang's freshness system to control the freshness of meals. If any meal on the conveyor is found over its best tasting time, system will send an instruction to remove it.
Do not miss the meals of SUSHI KEI which is delicious, fresh and full of fun! Let's go right now!