Machiko Hot Pot Restaurant has already opened in Kaohsiung!
2018/07/13
Hong Chiang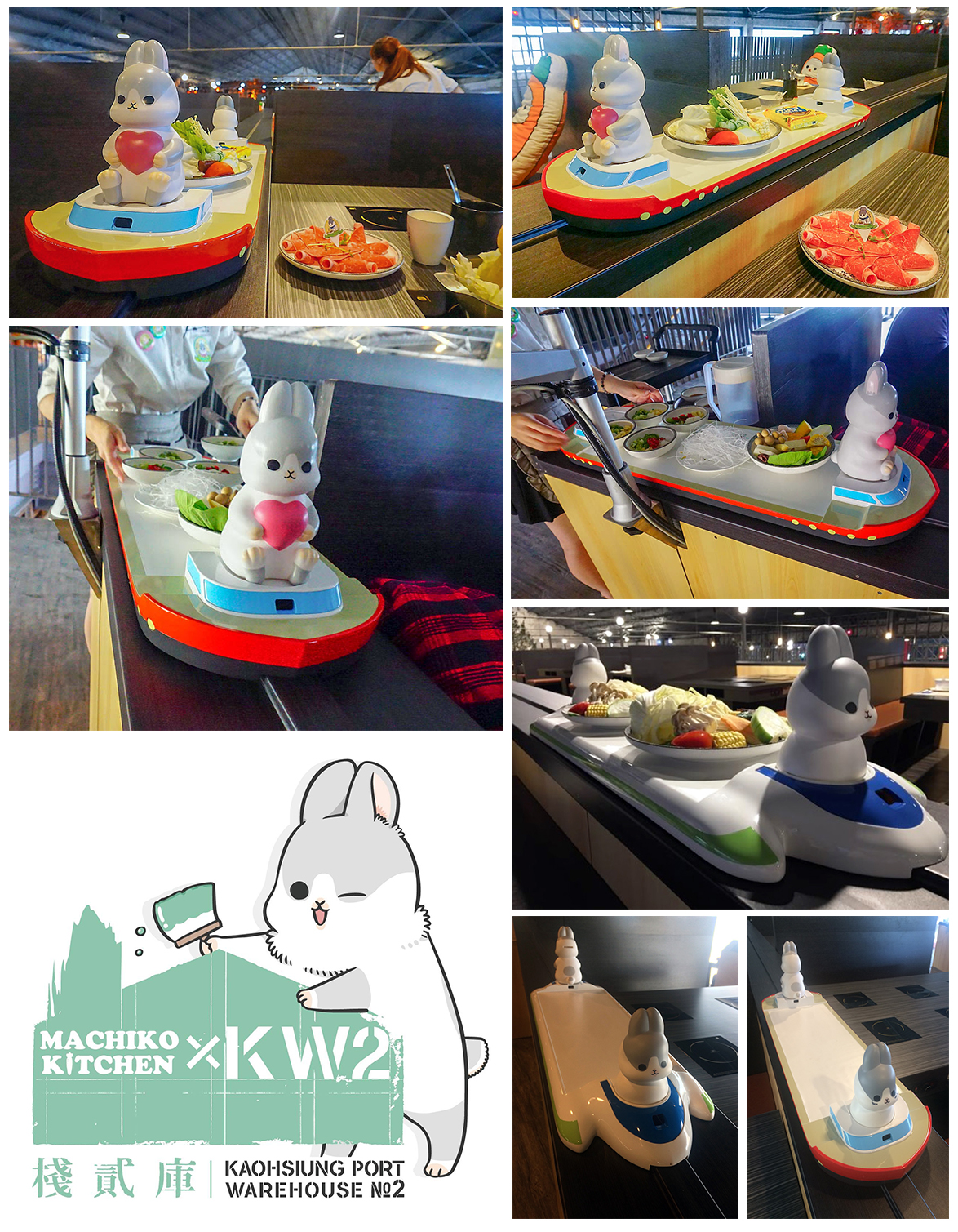 Machiko is a popular illustrator character, and the hot pot restaurant in Kaosiung is Machiko's second theme restaurant.

There are a lot of theme restaurants springing up like mushrooms, but most of them close in a brief time. To make Machiko Kitchen more special, the owner decided to use Hong-Chiang's "Automatic Express Delivery System" in this new hot pot restaurant, and the delivery cars are customized! Customers can see Machiko driving the cars and delivering hot pots for them. No matter what ages customers are, they will love this scene.

Apart from making restaurants special, Hong-Chiang's "Food Delivery System" can also help owners reduce labor costs and outfield confusion! Recently, labor costs increase in every countries and areas. Therefore, it becomes important to keep original service quality in the situation of not increasing labor costs. Hong-Chiang's delivery equipment will be your first choice. Manpower demands of outfield will decrease, and all the staffs can pay more attention on the infield job. Make the process more efficient!!!

Hong-Chiang has already help many restaurants transform into automatic restaurants in Taiwan and many other countries. If you want your restaurants follow up this new technology trend, do not hesitate to contact us!