Best Sale
Hong Chiang KOURAKU Kaiten Sushi Crown store was opening in New Taipei City Introduction
Hong Chiang Technology Industry Co., LTD is Taiwan supplier and manufacturer in Conveyor Belt Sushi and Automated Food Delivery Industry. Hong Chiang has been offering our customers high quality Automatic system, Sushi Conveyor, Conveyor belt sushi, Sushi Train, Display Conveyor, Express delivery system, Made in Taiwan, Sushi machine, Tableware, Optional equipment, Order system since 2004. With both advanced technology and 14 years experience, Hong Chiang always make sure to meet each customer's demand.
KOURAKU Kaiten Sushi Crown store was opening in New Taipei City
2015/05/18
Hong Chiang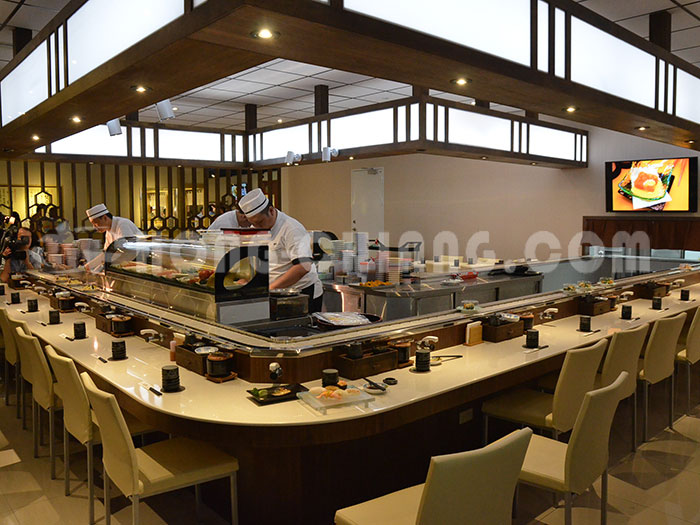 KOURAKU Kaiten Sushi Crown store was opening at Xinzhuang District in New Taipei City in the end of May.

Japanese hot pot is combined with Sushi for TECO Group catering business in new types of food and beverage.

It's easy for customers to drink tea by stainless steel conveyor system with hot water system setting up on the desktop.

All attendant in the restaurant can arrange the seat more efficiently.