Japanese kaiten sushi, Kura Sushi Taiwan store No. 1, arrived in Taiwan.
2015/03/05
Hong Chiang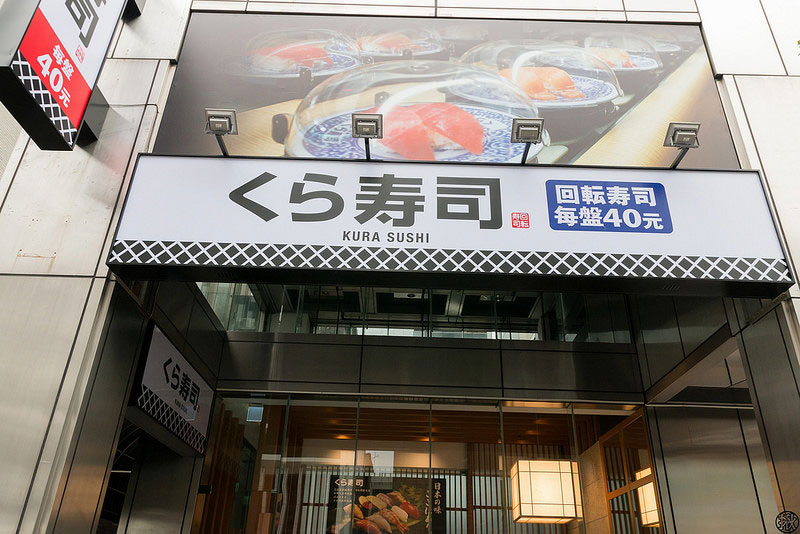 There is automatic meal delivery system in Kura Sushi, where you can play egg toys when you put 5 empty plates into recycled system.
Kura Sushi, Japanese kaiten sushi brand, has been officially opened for two months since the end of 2014. Even in the week days, you can see plenty of customers inside the restaurant.
There are 319 stores of Kura Sushi in Japan currently.

Since established the first store in the USA, Kura Sushi began expanding market overseas in 2009.
Not only Japanese products and culture are popular in Taiwan, but also Taiwan market is a key point to expand the entire Asian market.
That's reason why Kura Sushi open new stores in Taiwan.

Located near the Taipei MRT station Songjiang-Nanjing exit 8, there are 148 seats in the Kura Sushi Songjiang-Nanjing store. In addition to the bar area, there is all table seating area in the restaurant, and the interior design is spacious and comfortable.
When walking in the restaurant, it makes you feel like entering into the electronic restaurant.

In addition to need to use waiting bit machine to extract number plates, you can also make reservation by APP systems.

If you order meals by touch panel, those meals will be delivered by Automatic Conveyor system to assigned seat. Each step of the process is amazing.
The most exciting is that for every five empty plates put into recycled system, it can be pumped egg toys game.

It's full of entertainment and topic.
The regular price of each plate is NT$40 in Kura Sushi (except for special menu).

Kura sushi is aimed at the menu and freshness are both authentically Japanese.

From this year, Kura Sushi will continue to open the 2nd, the 3rd, and 4th new stores in 2015.