Best Sale
Hong Chiang Cupcake conveyor in Dubai shopping mall Introduction
Hong Chiang Technology Industry Co., LTD is Taiwan supplier and manufacturer in Conveyor Belt Sushi and Automated Food Delivery Industry. Hong Chiang has been offering our customers high quality Automatic system, Sushi Conveyor, Conveyor belt sushi, Sushi Train, Display Conveyor, Express delivery system, Made in Taiwan, Sushi machine, Tableware, Optional equipment, Order system since 2004. With both advanced technology and 14 years experience, Hong Chiang always make sure to meet each customer's demand.
Cupcake conveyor in Dubai shopping mall
2015/04/08
Hong Chiang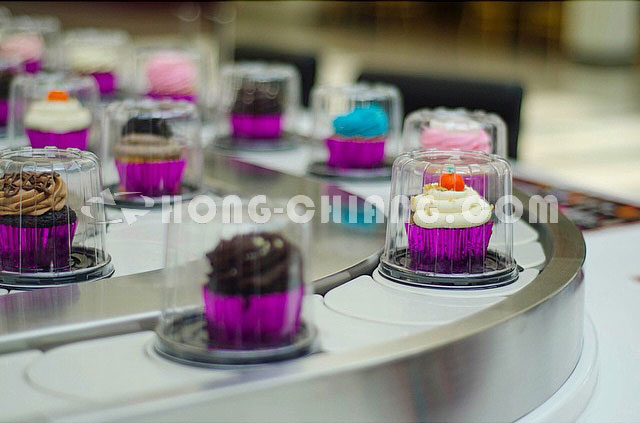 This cupcake restaurant is located in Dubai shopping mall. The restaurant's main color are white and pink which goes with stainless steel conveyor belt. This restaurant plays a lively atmosphere by putting delicious cupcakes on the conveyor. It also enhance customers visual feast when they are having the meal.