Automatic delivery system enters into Bangkok market. TOK Q sushi restaurant
2015/03/10
Hong Chiang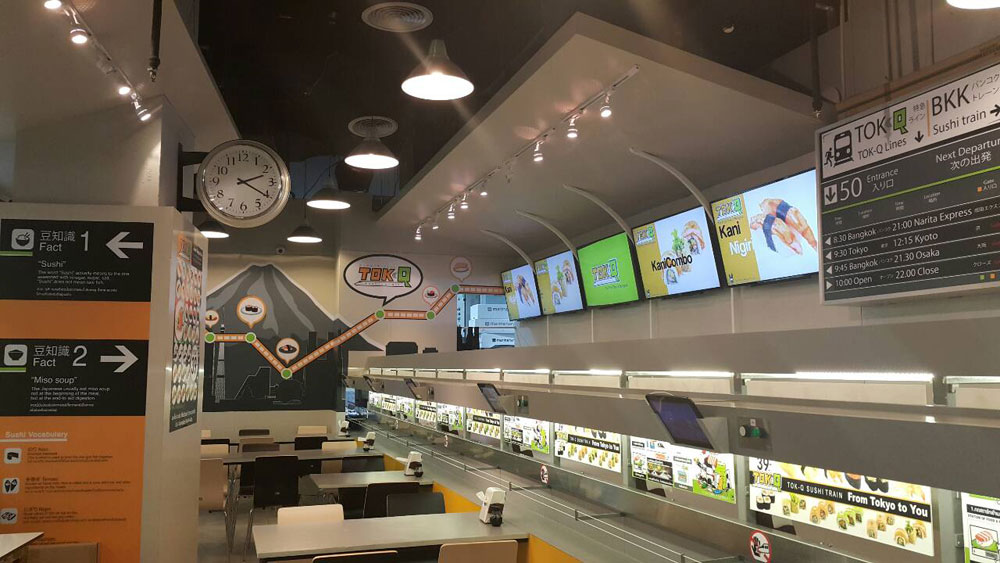 Automatic delivery system enters into Bangkok market. Recently, automatic delivery system is a growing trend.

This system use different level to create vision effect. Four seated table is at the lower level. Single table is at the higher level. It build up lively and stylish environment. Regarding four seated table and single table, there are six stop points to deliver the meal.

Customers can order their favorite food by using tablet. Thus, customers can enjoy the fresh and delicious food.