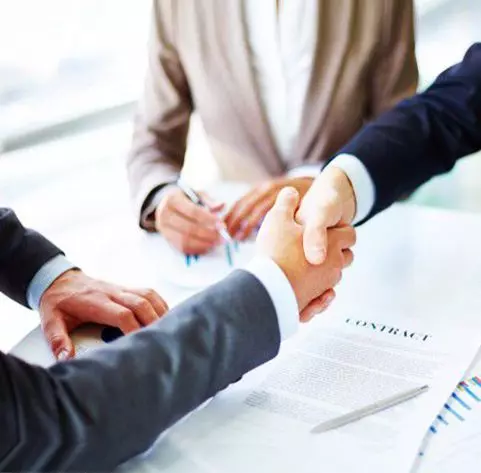 Customer Case
Hong-Chiang has been cooperated with more than 1,000 brands around the world, let us be your best partner!
★ More than 40 countries around the world
★ More than 1,000 cooperative brands
★ Trends in automated restaurants

With rich experience in catering and retail industries, Hong-Chiang understand the difficulties that you are facing, thus, we are indicated to innovating more products for the catering industry.
Worries of traditional restaurant such as labor shortage, staff turnover rate, employee training, food delivery safety and efficiency topics are frequently mentioned recent years. Have you ever thought of that these issues can be solved by just a well-designed automated system?
As the world's trend is to intro more and more contactless service and AI food delivery, Hong-Chiang has cooperated with more than thousands of customers and create countless successful cases all over the world.
The smart restaurant will allow the restaurant operation to change the whole cost structure, you will be able to not only say goodbye to staff salary, food spillage, but also increase your competitivity, customer impression and word-of-mouth!
Over 4,000 restaurants around the world have applied Hong-Chiang's automated food delivery system and ordering system to solve these concerns all at once!
---
Download
Download

Download
Customer Case | Bullet Train Delivery System (Sushi Train)" and "Sushi Conveyor Belt Manufacturer - Hong Chiang Technology
Based in Taiwan since 2004, Hong Chiang Technology Co., LTD is a Customer Case | restaurant automatic system manufacturer that is specialized in providing conveyor belts for sushi bars and dine in restaurants, as well as straight line and turnable high-speed sushi trains. For sushi conveyor belts, there are magnetic, chain, optional and sushi plate. They also have food delivery robots and ordering systems.
Sold in over 40 countries, Hong Chiang has been focusing on various automated system development to help different restaurants and other industries reduce labor costs and increase competitive capacity. The unique ability to design and innovate new equipment for Automated Food Delivery System, especially "Bullet Train Delivery System (Sushi Train)" and "Sushi Conveyor Belt".
Hong Chiang Technology has been offering customers restaurant automated system since 2004, both with advanced technology and 18 years of experience, Hong Chiang Technology ensures each customer's demands are met.