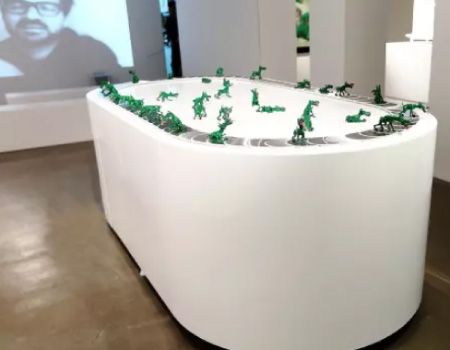 Chain Display Conveyor
Combination of convenience and aesthetic
Chain Display Conveyor is the perfect combination of a crescent chain track and display conveyor. The chain is the display, crescent Chain Display Conveyor is a unified style and interlocking continuous uninterrupted. So there will be no vacant problem with placing goods or display.On chain conveyor moving presentation, the crescent top are perfectly fitted on rail. You can put the exhibits directly on the crescent top without additional base plate, which gives you more flexibility in display arrangement.

Chain Display Conveyor can be set in all kinds of exhibition stands, department stores, shopping windows, private showrooms… etc., which are suitable for promoting various merchandises such as 3C products, fashion dresses, glasses, watches, shoes, auto-parts... etc.
---
" Chain Display Conveyor " can be placed with different shapes of goods, or high and low exhibits, because the crescent chain is the same as a whole, so do not particularly highlight a commodity, so a series of goods with the same style is also suitable for using this display conveyor!
The surface of pieces of crescent chain can be used for a variety of processing and matte, such as: bright surface treatment, grooving treatment, spray treatment, anti-slip treatment ... etc . Matte style can be in accordance with your needs to be matte designed, or choose our own style, so that your needs perfect presentation!
Crescent chain material can be chosen metal material or acrylic material, can be customized according to your needs.
Because the track width of " Chain Display Conveyor " is small, it is recommended to select small and medium-sized merchandise display, such as watch boutique, doll toys, jewelry engraving .... and so on, so that your goods show in front of the guests through the dynamic non-stop !
chain-conveyor moving presentation uses in Alive and Kicking's exhibition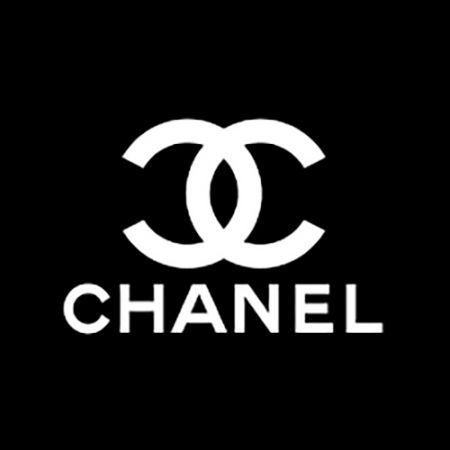 Chain Display Conveyor
Hong-Chiang Technology has successively cooperated with art and cultural centers and various...
Details
Download
Download

Download
Chain Display Conveyor | Bullet Train Delivery System (Sushi Train)" and "Sushi Conveyor Belt Manufacturer - Hong Chiang Technology
Based in Taiwan since 2004, Hong Chiang Technology Co., LTD is a Chain Display Conveyor | restaurant automatic system manufacturer that is specialized in providing conveyor belts for sushi bars and dine in restaurants, as well as straight line and turnable high-speed sushi trains. For sushi conveyor belts, there are magnetic, chain, optional and sushi plate. They also have food delivery robots and ordering systems.
Sold in over 40 countries, Hong Chiang has been focusing on various automated system development to help different restaurants and other industries reduce labor costs and increase competitive capacity. The unique ability to design and innovate new equipment for Automated Food Delivery System, especially "Bullet Train Delivery System (Sushi Train)" and "Sushi Conveyor Belt".
Hong Chiang Technology has been offering customers restaurant automated system since 2004, both with advanced technology and 18 years of experience, Hong Chiang Technology ensures each customer's demands are met.