The first automatic delivery tray system open in Kagawa Prefecture, Japan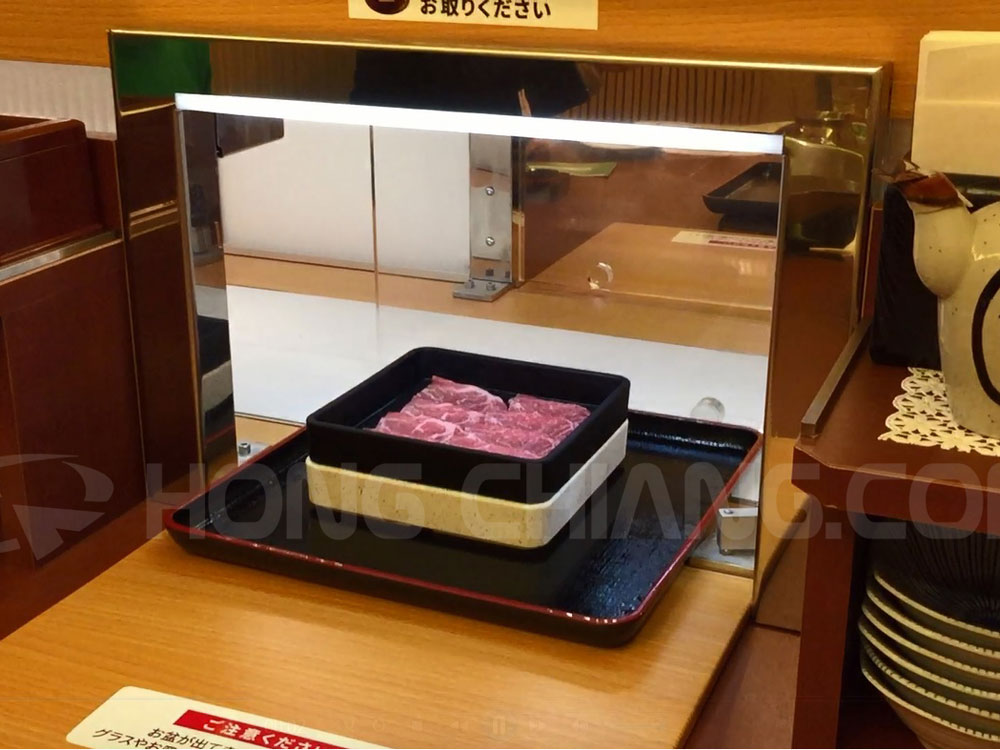 Characteristic: When chef finish the set meal, they only need to press the appointed table number. The customer can receive their set meal on their dining table.

It can reduce the time which employee go back and forth to the kitchen side.

Besides, it has the reservation function to avoid waiting for customer taking the set meal (this restaurant uses 3 set meal reservation).

When the customers take their set meal, the delivery tray system will deliver the next order automatically.
Advantages
Offering precise deliver locations, and increasing turnover rate.
The delivery is very smooth, no need to worry about plates spilled.
Decreasing the personnel cost by 50%.
Avoiding any accidents from manual delivery.
Fashion and interesting, and eye-catching.
Gaining publicity, and Buzz Marketing.
Related Products

---