The Grand Opening of SIWA Sushi in New Taipei City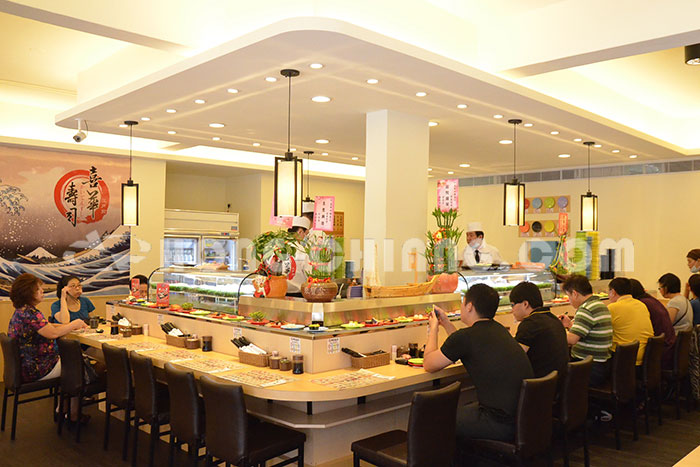 SIWA Sushi is located near Yonghe Park No. 4 in New Taipei City.

The stainless steel conveyor system is equipped with wooden desk and open cabinet to show different Japanese Sake in authentic Japanese style.

It can be satisfied with a variety of customers from price NT$30 to NT$300 in each plate.
Advantages
1.Tradition Gone Tech-Ordering
2.Seat Leading, Ordering, Delivering,All in One
3.Categorized Menu Easy Select
4.Promotion and Discount Easy Set up
5.Easy Data Analysis
6.Over 3000 restaurants User Experiences
Related Products

---